Vertical Tasting Event- Club Marimar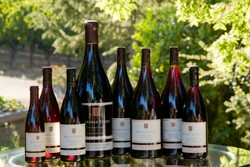 Saturday, Nov. 13th
12pm
This once-a-year event celebrates Marimar and all of her accomplishments and triumphs throughout the years. It just so happens this event is held around Marimar's birthday, so it is extra special for us! Join us for a 7-course meal of classic Spanish dishes from Marimar's cookbooks paired with our rarest vintage wines from large format bottles. We can't wait to share what we have cooked up for you!
Social Distancing Protocol-
We will be taking your temperature upon arrival.
Please wear face coverings when not enjoying food or beverage.
We will be allowing for 6 feet of distance between parties.
Product Reviews