Cristina Torres
---
General Manager
Born in 1988, Cristina is the daughter and only child of Marimar Torres and a member of the fifth generation of the Torres family, whose winegrowing roots trace back to the 17th century. Cristina has inherited her love of the vineyard from her family and has grown up working alongside her mother her whole life. After gaining several years of experience outside the family business, she joined the company in 2020 and is now the General Manager. The Torres family business has been handed down from father to son for five generations, but this is the first time that the baton will be passed from mother to daughter.
From a young age, Cristina learned about the wine business from her mother: working alongside her and receiving clients and visitors at the winery, coordinating events for the wine club, planning distribution strategies in collaboration with the sales teams and promoting the Marimar Estate wines both in the United States and abroad.
Cristina graduated from Princeton University in 2010 with a bachelor's degree in Economics. She spent the first two years after finishing her undergraduate studies in the world of fashion and worked in marketing and sales for ShopStyle (San Francisco), Georges Rech and Mango (Paris).
---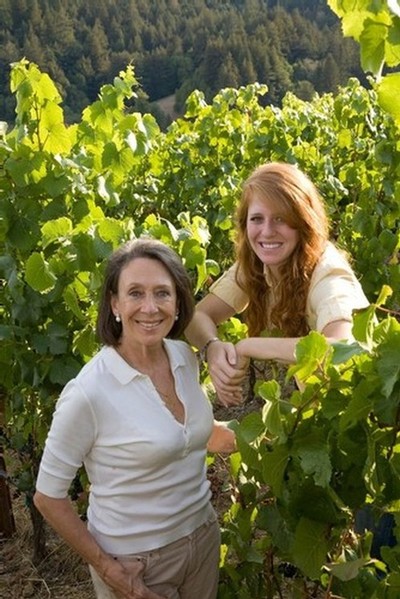 In early 2013 Cristina moved to London, where she joined John E. Fells, the U.K. wine importer and distributor. She spent two years there, first working as a member of the London Sales Team and then as Brand Manager for the French brands imported by Fells, which included the likes of Hugel, Guigal, Champagne Henriot and Bouchard Père et Fils.
In 2015 she moved to Philadelphia, Pennsylvania, to pursue an MBA at the Wharton School of the University of Pennsylvania. She graduated with a degree in Management in May 2017 and did a summer exchange program that same year at INSEAD in Fontainebleau, France.
Upon her return to Sonoma County and, after working the 2017 harvest in the cellar at DeLoach, Cristina joined the Brand Marketing team at Jackson Family Wines in November 2017. In January 2020, she joined her mother at Marimar Estate as Director of Sales & Marketing. In January 2023, Cristina was promoted to General Manager and will now oversee the finance, direct to consumer, marketing, sales and production teams.
Cristina achieved the WSET Level 3 certification from the renowned Wine & Spirit Education Trust and is in the process of obtaining the WSET Level 4 Diploma. Her other interests include yoga, skiing, travel and of course Bonita and Chico – the two English Springer Spaniels at home. She is fluent in Catalan, Spanish, English and French.
---
Become a Marimar Estate Insider
$20 off
your next purchase — and gain access to new releases, exclusive offers and updates directly from Marimar!