Club Wines
These are our Club Marimar exclusive wines. Enjoy wines ranging from our latest releases that can be enjoyed now
or cellared to our older vintages that continue to improve with each season. Our club wines are exclusive for our valued Club Marimar Members and require a club log in to purchase. To log in, click "log in" at top right corner of screen.
---

A unique Spanish white varietal from Galicia, perfect for summertime sipping!

Our unique blend of 60% Chardonnay and 40% Albariño contributes the best of both varieties.
SOLD OUT

Fermented in stainless after minimal crushing. Beautiful nose, elegant and delicate, reminiscent of raspberries, orange peel, and clove.

Our classic, savory, and elegant whole-cluster fermented Pinot Noir from West Sonoma Coast.

Attractive aromas of plums, orange peel and faded roses.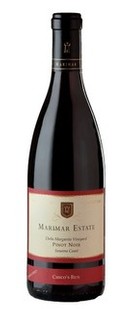 A barrel selection that represents our West Sonoma Coast Vineyard. A classic, beautiful Pinot Noir with scents of lavender and black tea.

Aromas of blueberries and red cherries, with notes of dried fruits like figs and dates.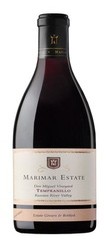 Characteristics of both varieties are expressed well. Aromas of blackberries, blueberries and plums with notes of cracked black pepper, and roasted coffee.
In Stock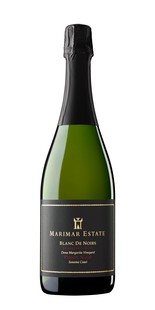 Enjoy this sparkling wine hailing from our Doña Margarita Vineyard in the Sonoma Coast.
SOLD OUT

This barrel selected Chardonnay is balanced with a silky palate, a perfect for pairing for seafood.
SOLD OUT