Marimar Torres
---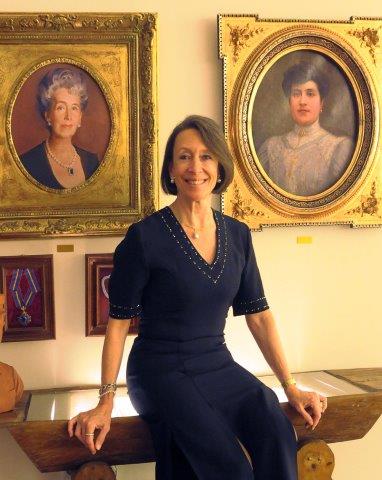 FOUNDER/PROPRIETOR
Marimar Torres has been involved in the wine business all her life. Born in 1945 in Barcelona, Spain, she is fluent in six languages and holds a degree in Business & Economics from the University of Barcelona. She is also a graduate of the Stanford Executive Program, and studied Enology & Viticulture for a year at the University of California at Davis. At Marimar Estate Vineyards & Winery, she directs the activities at the winery and both vineyards - Don Miguel (named after her late father) in the Russian River Valley AVA and Doña Margarita (named after her late mother) in the Sonoma Coast AVA, both in Sonoma County.
Prior to her involvement in the California operation, Marimar traveled extensively promoting Torres wines, first in Spain as the company's export director and later in North America, when Caifornia became her home in 1975. At that time, shipments of Torres wines to the U.S. totaled 15,000 cases; ten years later they reached 150,000. To achieve this was not easy, though; especially in the beginning, Marimar was confronted with the common notion that the wine business was no place for a woman. Eventually, her tenacity and business acumen helped her overcome the bias, and she became the best-known ambassador of Spanish wines in North America.
In 1986, Marimar began planning the Don Miguel Vineyard, a 56-acre property in a cool microclimate ideally suited to Chardonnay and Pinot Noir. Today the property encompasses 81 acres, of which 30 are planted with Chardonnay and 30 with Pinot Noir. Also planted to Pinot Noir are 20 acres of a 180-acre property in West Sonoma County, between Freestone and Occidental.
---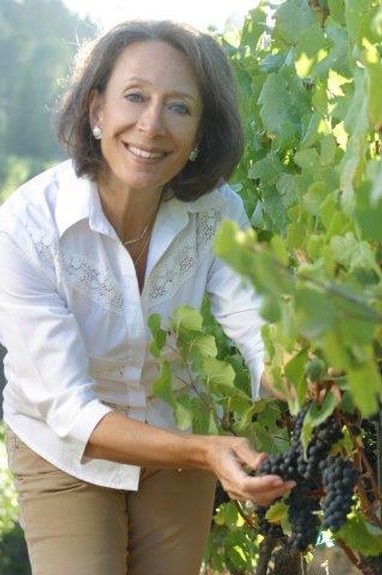 Due to her European heritage, emphasis on the vineyard is a natural concept for Marimar; the wines, made entirely from estate-grown grapes, are truly an expression of their unique terroir. The first release, a 1989 barrel-fermented Chardonnay, debuted in April 1991 to great acclaim. In 1992, a 15,000-case winery was built and the Estate's first Pinot Noir was produced.
Marimar's dedication to the wine business, however, has not come at the expense of other pursuits. An authority on Spanish cuisine, her first book, The Spanish Table: The Cuisines and Wines of Spain, was published in 1986. Her second book, The Catalan Country Kitchen, came out in April 1992. Marimar lives in California - in Sausalito and at her Russian River Valley home above the vineyard. She also has a home in Sitges, Spain. Her hobbies include spending time with her daughter, skiing, horseback riding, jogging, biking and piano.
Family pride and integrity have enabled Torres to blend centuries-old traditions with the latest innovations to produce outstanding wines known the world over. Marimar herself has become a symbol of this heritage.
---
Become a Marimar Estate Insider
$20 off
your next purchase — and gain access to new releases, exclusive offers and updates directly from Marimar!