Doña Margarita Vineyard
---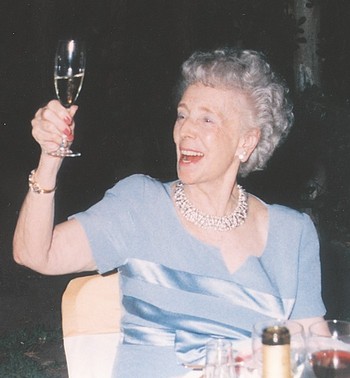 Vineyard Name
After family matriarch, Margarita Riera de Torres.
Location
Sonoma Coast Appellation of Origin, on the Bohemian Highway, between Freestone and Occidental - seven miles from the Pacific Ocean.
Climate
Very cool microclimate, classified as Region 1. The ocean fog provides cool nights, but days are warm as the vineyard is usually above the fog line.
Exposure
Long stretch of gently sloping topography, facing southwest.
Vineyard
Altitude 625 feet at highest elevation, 435 feet at lowest (275 feet at bottom of property).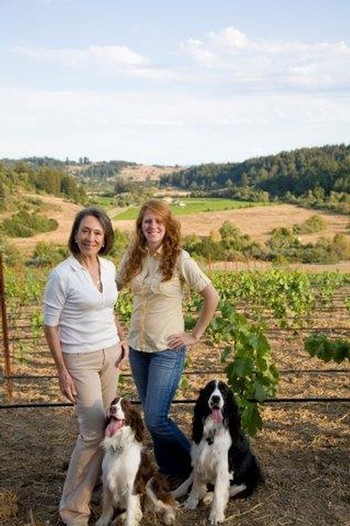 Total Property
180 acres (about 60 acres plantable).
Current and Future Planting
12 acres in 2002 and 8 acres in 2008.
Pinot Noir Clones Planted
Seven acres Pommard, five acres Dijon 115 in original planting. Four acres Pommard, four acres Dijon 667 added in 2008.
Rootstock
101-14, of low vigor and ideal for sandy loam soils.
Density of Planting
1 x 1.8 meters (3.28 feet x 6 feet) = 2,340 vines/acre.
Soils
Perfect combination of a thin layer of sandy loam (Goldridge series) of volcanic origin and marine sediment over fractured Sandstone subsoil. Sandstone, a formation from an ancient seabed, has the ability to hold moisture because of its porosity but still imparts superb drainage, ideal for Pinot Noir.
Wildlife
The property is home to an abundance of wildlife, including coyotes, bobcats, mountain lions, deer, wild turkeys, jack rabbits, eagles, and red tail hawks.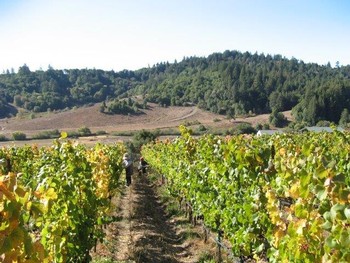 Trees
Several acres of a conservation easement will remain wild and protected from any development. Species include groves of redwood, fir, oak, madrone, pine and bay. The estate has hundreds of redwoods amidst a wild forest that will remain untouched; the vineyard has been laid out with ecological sensitivity, bordering the beautiful trees.
Watershed
Several creeks throughout the property feed into the Salmon Creek -- which eventually empties in the Pacific Ocean -- home to steelhead and other species of fish.
Landscape
The rugged terrain of Sonoma's West County, with its gullies, gorges, creeks and meadows, provides some of the most unique scenery in the world. And from the top of the vineyard, there is a spectacular view over this classic landscape of California wilderness.
---
Become a Marimar Estate Insider
$20 off
your next purchase — and gain access to new releases, exclusive offers and updates directly from Marimar!