Calçotada Event Ticket - Guest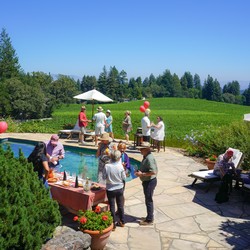 Date: Sat, Aug 24, 2024
Time 12:00 PM to 4:00 PM
Join us for our Calçotada party by the pool, featuring a selection of tapas from my cookbooks, and Spanish Guitarra. What is Calçotada? It's the traditional way to eat the young onions "a la brasa" (over the flames) in Catalonia, and served wrapped in newspaper with Romesco sauce to accompany it.
Club Oro members are eligible for complimentary tickets to this event! If you are interested in attending, keep an eye out for an email 6 weeks prior to the event to reserve your spot.
Tickets are $120 for non-club members.
Product Reviews