Harvest Paella Event Ticket - Club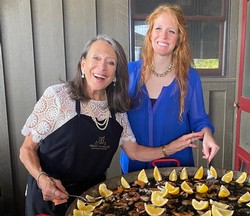 Date: Sat, Oct 12, 2024
Time 12:00 PM
Celebrate harvest with us and enjoy Marimar's famous paella while looking over the Don Miguel Vineyard! Savor Spanish tapas prior to a delicious lunch paired with many of our wines.
Club Plata & Oro members are eligible for complimentary tickets to this event! If you are interested in attending, keep an eye out for an email with more information 6 weeks before the event to reserve your spot.
Tickets are $150 per person and $175 per person for guests.
Product Reviews