Mystery Collection - 12 btl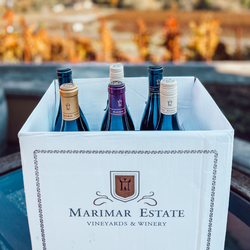 48 Hours Only! Surprise Yourself
Enjoy a Mystery Collection of 12 bottles chosen by Marimar for you!
What is a Mystery Collection, you ask? Ah, the suspense... The fun part is opening up your case and revealing what's inside! We have just a few clues for you. This case includes:
Six white wines and Six red wines
No duplicate bottles
Free shipping

Valued at $700
This offer is valid through Monday, November 27th! So hurry, claim your Mystery Collection before it's too late.
*Please allow 7-10 days for order to ship.
Product Reviews