New Years Paella Event Ticket - Guest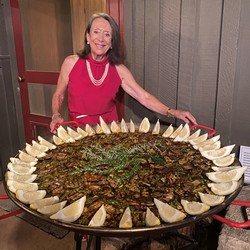 Date: Sat, Jan 13, 2024
Time 12:00 PM
Toast to the New Year and join us for our New Year's Paella Lunch!
Treat yourself and indulge in a delicious paella lunch paired with your favorite Marimar Estate wines, all while taking in the view from Marimar's home overlooking the Don Miguel Vineyard.
Tickets are $175 for non-club members.
Product Reviews