Summertime Flamenco Event Ticket - Guest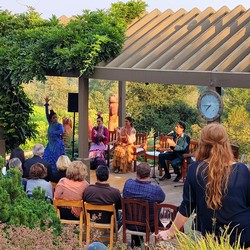 Date: Sat, Aug 3, 2024
Time 5:00 PM
The urge to clap will be hard to resist during this riveting performance showcasing the art of Flamenco dancing, a Spanish tradition you won't want to miss. Soak it all in while overlooking the Don Miguel Vineyard at sunset.
Join us for an exciting evening filled with music, dancing, laughter and fun. The show is followed by a Spanish dinner, cooked by Marimar herself, featuring recipes from her cookbooks and paired with our wines.
Tickets are $220 for non-club members.
Product Reviews