Recipes & Videos from Marimar's Spanish Table: A Live Cooking Show
Join Marimar and Cristina on Facebook Live and Instagram Live, the first Tuesday of every month at 5pm PT for some good food, fun, and of course, wine!
Click here to watch the Facebook Live.
Filet de Bou amb Fruites Seques (Filet Mignon with Dried Figs, Apricots and Prunes in a Cream Brandy Sauce)
Click image below to download recipe.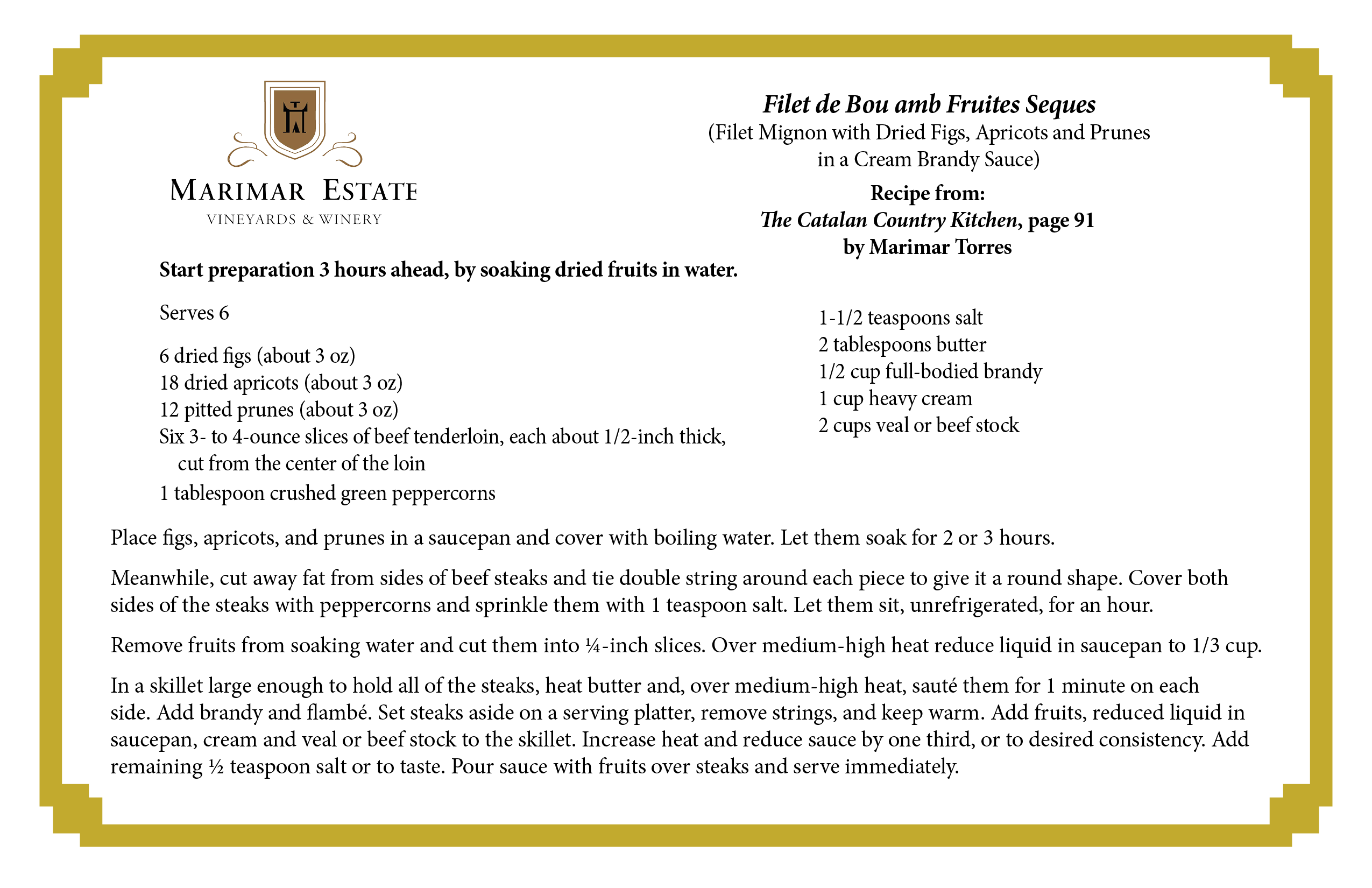 Wine Pairings
YouTube video of Episode 5 from Friday, May 1st