Recipes & Videos from Marimar's Spanish Table: A Live Cooking Show
You're invited to join Marimar and Cristina for an exclusive "Paella and Pinot" Zoom Event Friday, July 17th at 4PM PT.
Enjoy Marimar's Summer Paella from the comfort of your home. To join the event, click HERE to purchase Marimar's Paella Wine Bundle. Special instructions and access to the event will be emailed upon purchase.
Paella d'Estiu (Summer Paella with Sausages and Vegetables)
click image below to download recipe.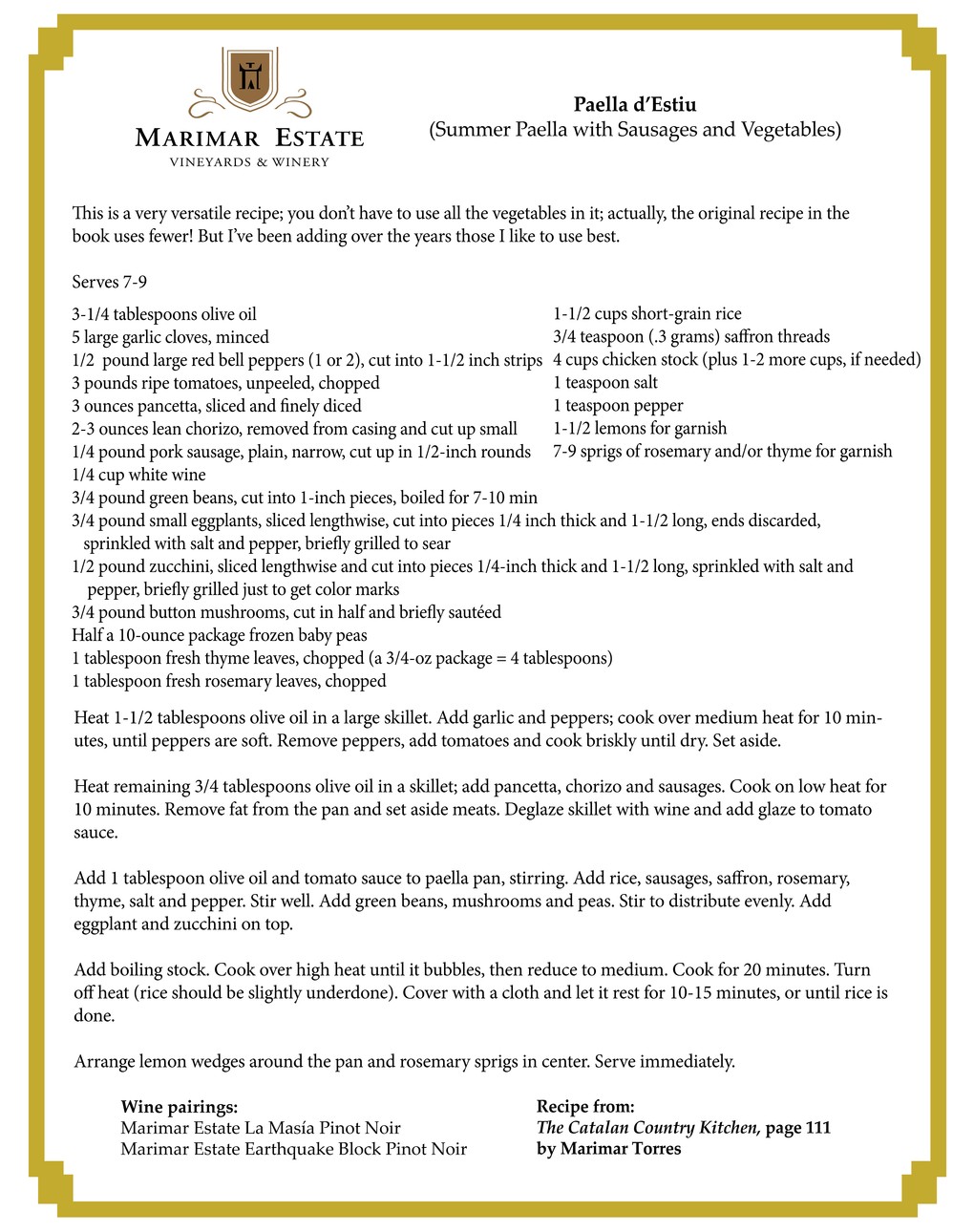 Wine Pairings